We are the only European
one-way campervan rental company
Praguecamp
Visit Prague in our camper
We are the only European

one-way campervan rental company
Praguecamp
Visit Prague in our camper
Head out for an adventure
We cover 35 countries and countless cities, working 24/7, 365 days a year.
We'll deliver your campervan anytime, anywhere. Whether it's an early morning at an airport in Paris, or a dock in Oslo at midnight, we'll be there.
You can choose from manual and automatic cars.
Our cars are in average just one year old.
We will tailor the trip directly to your needs, whether you need the campervan for 14 days or half a year.
Are you ready for your adventure?
If you've always dreamt of visiting every country in Europe and going on a road-trip to enjoy all of the beauty it has to offer, you're in the right place. Imagine if you didn't have to book any hotels or tickets whenever you want to experience somewhere new? Rent your hotel on wheels and experience true freedom.
Campervan pick up & drop off anytime and anywhere
With unlimited mileage drive as far as you want

Everything you will need on your trip with all-inclusive pricing

Rentals insurance, including assistance services

On average, our vehicles are only one year old
You will arrive at your chosen place and our driver will come to you. Pick up process is very simple and easy. Our driver will explain all about campervan what you need to know and you can start your journey. It is that simple. The same process applies when you return our campervan – we will come to you, you don't need to come to us. Just choose your place and time, we will be there.
Everyone will choose from our offer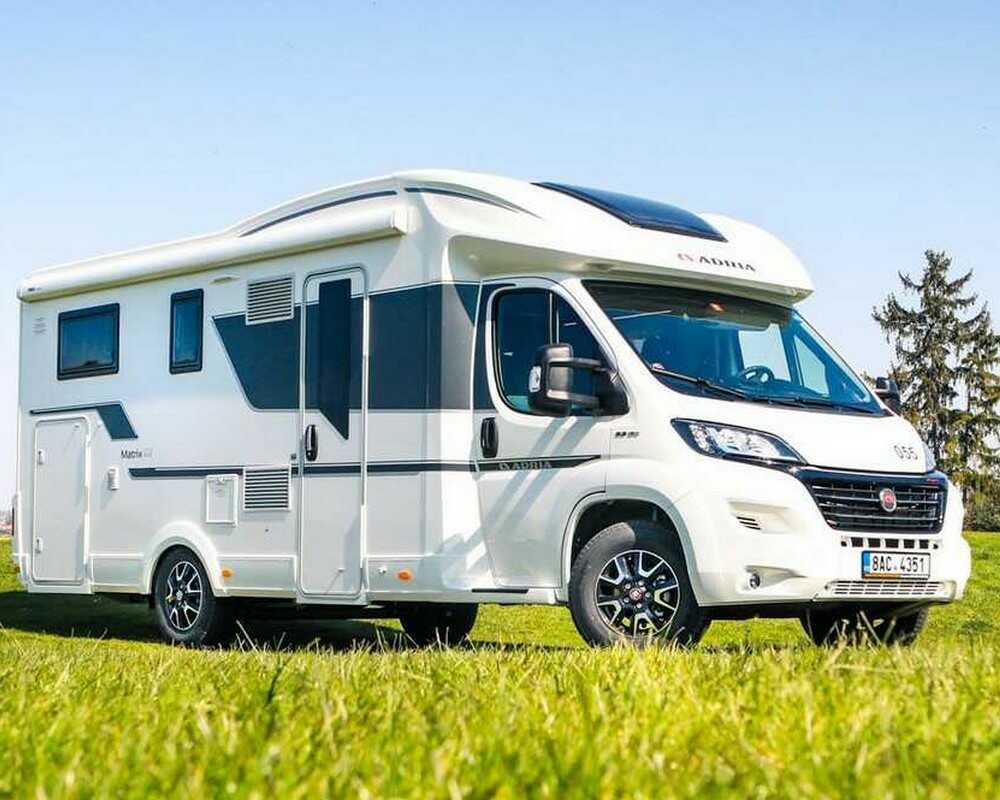 Automatic transmission for 4-5 people
Comfort campervan with a Fiat undercarriage
Adria Matrix Plus M670SL Model
9-speed automatic transmission
Year of production 2020-2021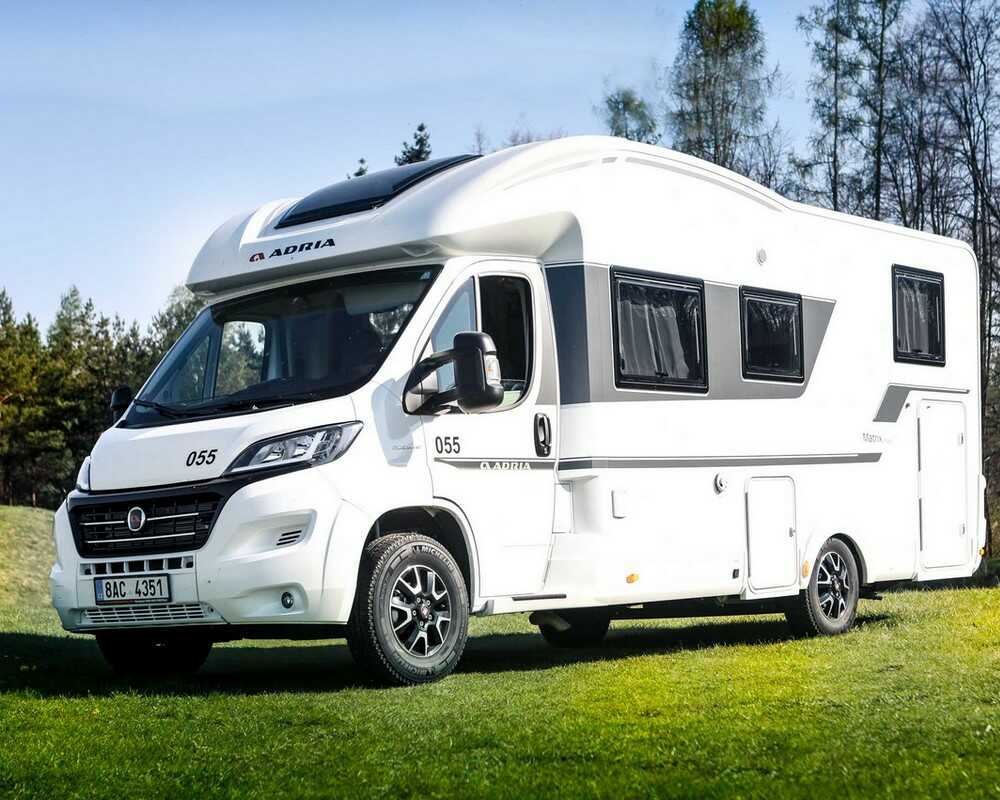 Manual transmission for 4-5 people
Comfort campervan with a Citroen undercarriage
Adria Matrix Axess M670SL Model
6-speed manual transmission
Year of production 2019-2020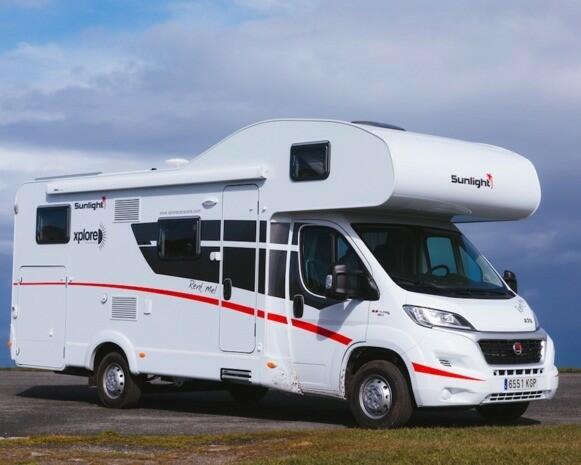 Manual transmission for 6
people
Campervan with a Fiat undercarriage
Sunlight A70 Model
6-speed manual transmission
Year of production 2021
Designed for your maximum comfort
Fully equipped vehicle

Unlimited kilometres
It's up to you whether you drive 150 or 1000 kilometres. Don't feel limited with us when it comes to planning your trips.

Fully equipped kitchen
From a pastry knife to an espresso pot – you really won't miss anything in our kitchen.

Separate shower and facilities
A separate shower, sink and a toilet form a full-size facility. The equipment also includes special chemicals for the toilet.
Explore Europe all year round
Travel guide
Enjoy our campervans all year round. Visit our travel guide to see suggestions for each season.
Spring
The nature is waking up and everything is blooming. It is not too hot and neither it is too cold. Spring is a great season for hiking and cycling.
Summer
Do you like swimming in a sea or in a lake? Visit beautiful beaches and hidden lakes. Summer is the best season to do that.
Autumn
Colours of autumn are spectacular. Are you a hobby photographer or do you just wanna experience the beauties of this season first hand? We will tell you which places should be on your "must visit" list.
Winter
Are you a skier or a snowboarder? Do you want to know where are the best ski resorts and hills?

Jannie B.
You deserve 5 Stars!
We picked up the vehicle (Adria Matrix 670 SL axess) in Milan Malpensa, looked brand new in spite of 30.000 km on the odometer. It was exactly as the pictures we saw before booking, and very clean. We travelled 2 adults and two children aged 1 and 4, for four weeks in Italy. Helena was very quick to reply to any emails we sent. We had a little misunderstanding when we returned the vehicle, which made us a bit unsure about whether it would affect our deposit, but we had it all refunded within a few weeks. We would definitely recommend Anywhere Campers.
Thank you once again to Anywhere Campers for providing a fantastic vehicle for our second European driving holiday in June 2017. We took the van through Belgium, Germany, Czech Republic and Austria. A very big thank you to your driver David, who got us out of a very interesting situation while we stayed in Prague! Both times we have received top notch service and current model vans delivered to us. Would highly recommend this company.
We had a fantastic time touring through Europe in our Anywhere Campers Motorhome. Helena was great to deal with and very helpful when it came to booking and picking up the camper and everything in between!! The drivers were great and spoke good English which was helpful when explaining how everything worked.
We picked up our campervan in Munich and dropped it off in Barcelona which was awesome and meant we could keep going on with our travels instead of having to go back to our original location.
We loved having all the extra accessories included and the bikes were put to good use and very handy to have.
If you are planning to hire a campervan for around Europe we would highly recommend using Anywhere Campers!!
Anywhere Campers we're fantastic. We had our camper dropped off at our accomodation in Paris and then picked up from our accomodation in Amsterdam 4 weeks later. The personnel arrived on time as organised and Helena was very quick to respond with any questions we had via email on our trip.
A great way to see Europe and the camper was new, clean and had everything we needed (although a handy inclusion would be a microwave).
Would recommend Anywhere Campers to anyone wanting to see Europe this way and are wanting the convenience of different city pick up and drop off. Well done Anywhere Campers!!
IS YOUR MIND DECIDED YET?
Contact us!
Check availability at your chosen date.
We are sorry but all of our campers are fully booked in July.