If there is a country where caravanning has really deep roots and is widely popular, it's definitely Germany. You will come across caravans here everywhere, as well as cleverly located parking 'stellplazes' and cool campsites. There really are many places to go.
You can experience beautiful outdoor swimming during the summer and the best thermal baths in Europe all year round. There is a lot of great food and drink (just a pity that the organizers cancelled the Oktoberfest this year). When the sky darkens and snow falls, you have the option of many ski resorts where you and your children will be free to enjoy themselves. If the weather is nice, you can get on your bikes and cycle. So, what places do we recommend you visit in Germany and where? Here's a selection of our favourite places.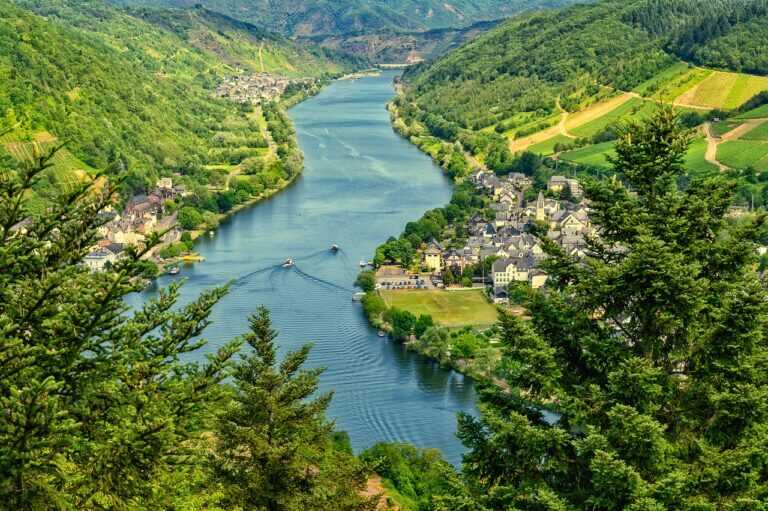 The basics
There are these mythical sections of motorways where there are no speed limits. It is still recommended to drive a maximum of 130 km/h limit and be extra careful, as there are restrictions in many places (information about the limits can be found before entering the roads on traffic signs). The speed limit of 50 km/h in villages applies and the fastest that you can drive outside a village is 100 km/h. The police are very keen on safety and if they see a child outside their designated seat, someone without seat belts or a driver with a phone in his hand, they will not have much patience for you and no matter how sad you look, it won't change their mind about a fine.
Prices here are a bit higher than in our country, but it's no extreme. You only really pay unreasonable prices occasionally at ski resorts during the winter season or at local amusement parks (but those are worth the money).
You can park your caravan wherever personal vehicles can be parked and if there is no explicit ban that says otherwise. However, you are only allowed to spend one night this way and you must not pull out any of the furniture or otherwise draw attention to yourself.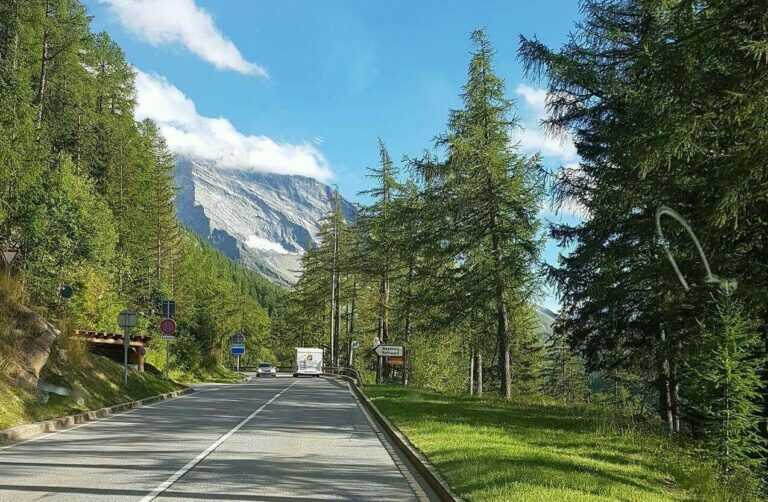 Experience Saxony
Saxony is an eastern German state located near Czech borders. We have travelled through it all and often drop by for a visit for a short visit while traveling across Europe or when near and around the Czech borders. Be sure to visit:
Lake Bärwalder See
This lake is a paradise during the summer, and it even has a nudist beach or one that is dog friendly. You can bike around the lake on a well-maintained cycling path and children will always cherish the memories they make on their visit to the nearby Safari Wildlife Area. You can even walk around the lake accompanied by llamas! There are several campsites in the area, our favourite is the Marina Camping Bärwalder See, where you can enjoy fresh pastries for breakfast in the morning.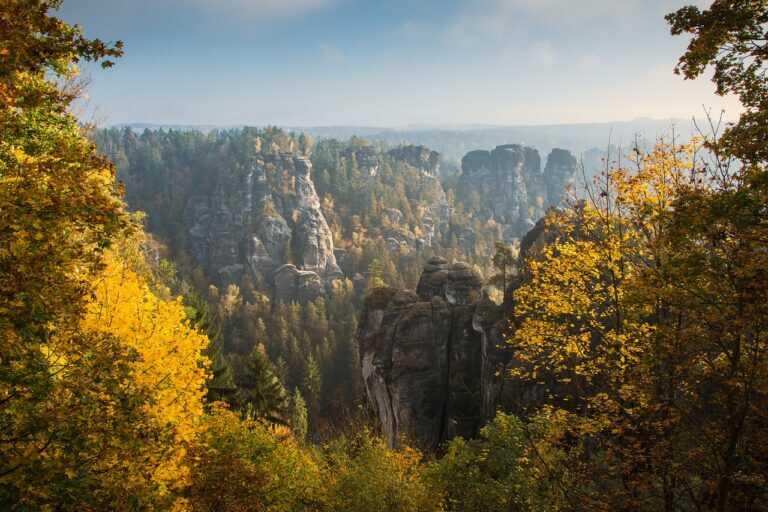 Dresden
Many Czechs come here for a quick day trip just by car or train, but with a caravan you can discover the charms of Dresden city as much as you want. It is worth visiting not only because of the shopping malls and famous Christmas markets, but also for many important monuments such as Moritzbur Castle (where the famous 1973 adaptation of Three Gifts for Cinderella movie was filmed). You can park on the stellplatz right in the city centre for 15 euros per night.
Radebeul
The Germans enjoy their beer as much as the Czechs, but the local wine here has a long tradition and excellent taste too. You can get to know the best of German wineries on the Saxon Wine Route, at the centre of which is the Radebeul town, well known for its celebrations of the author Karl Friedrich May's work (Winnetou and Old Shatterhand). The city is a stone's throw away from Dresden.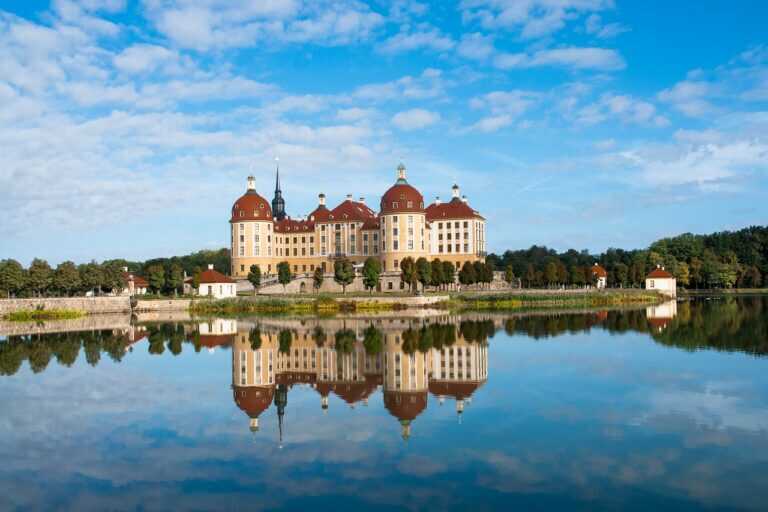 An experience of life for your children – Legoland
Wondering how to keep the attention of the kids en route and how to entertain them for the whole day? Germany might just be the promised land for all children, as the evidence suggests there are numbers of local amusement parks. We personally consider Legoland Deutschland to be the best. You can arrange for your tickets and everything else online, and you have the choice of numerous attractions inspired by the legendary construction blocks. You can't stay overnight at the car park, but 5 minutes away there is the Legoland Feriendorf complex which includes caravan parking. Please note that they do operate a fairly strict check-in and check-out at 11 am, which may not suit everyone (Legoland attractions are open from 10 am to 6 pm).
Thermal Baths Paradise
Several books could be written about thermal baths in Germany. You can find great quality and affordable baths in practically every state or region (especially in Saxony or Bavaria) and their prevalence is one of the main reasons why we often travel to Germany, regardless of the season. We were enchanted by the following spas in particular:
Therme Erding
You could call this the Las Vegas Spa just a short distance from Munich. It is the best spa in all of Germany, Europe and perhaps even the world. The whole complex is divided into several themed sections which includes luxury saunas and long water slides. Everyone will really find something to enjoy here.
Therme Bad Steben
Thermal baths in which you'll get to use all of your senses, thanks to underwater music, light effects or a stone path. Just as Therme Erding, this resort is located in Bavaria.
Toskana Therme Bad Schandau
Unlike the two previous bath tips, this spa is more suitable for adults than for families with children. This spa includes a breath-taking light show and, also, artificial waterfalls.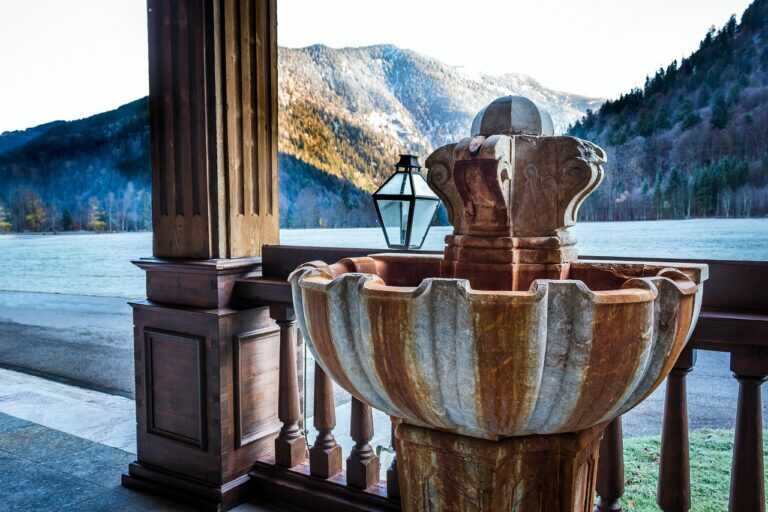 Skiing right across the border
You can ski in Germany in many beautiful and well-equipped resorts (stay tuned for a separate article on this before the first snow falls this year). When traveling, we are regularly enchanted by the Grosser Arber also known as Velký Javor, which is located not far from the Czechia's town of Železná Ruda. There is a well-equipped kids park and the slopes are more than 10 km long. Parking next to the ski resort is completely free and there are several excellent restaurants in the area.