France is not just about the Eiffel Tower. This large country is where you can find everything – from beautiful sandy beaches to jagged mountain peaks. Not to mention that France offers one of the world-famous cuisines and cultural experiences that you just won't find anywhere else.
Many local people enjoy caravanning, so you definitely will not look too exotic with your caravan here. On the contrary, you will find many beautiful camps and Stellplatzes (places to park overnight legally) here in France conveniently located next to the popular destinations. We are aware that all visitors will probably head to Paris at some point during their visit, but we think that this location probably deserves its own article. We prefer to focus on other places we visited during our trips and from which we took the most beautiful memories away (not to mention the supply of great wine and food).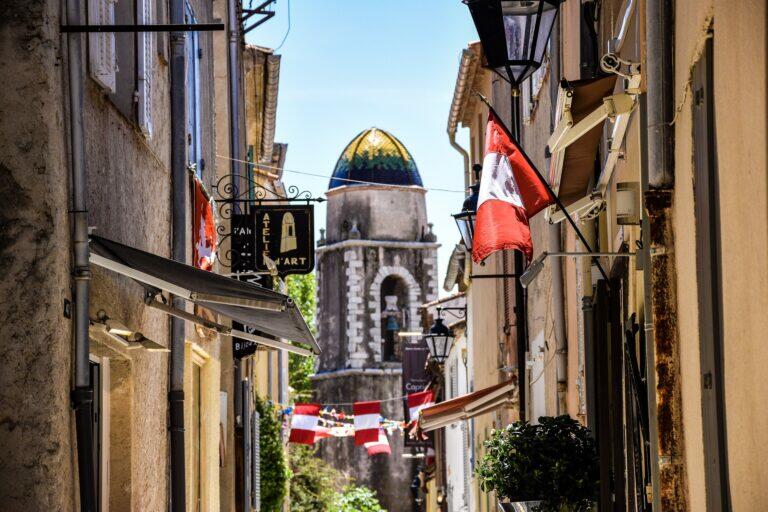 The basics
France itself is no surprise, if you have ever visited Germany or another European country west of Czech Republic. The currency to pay with is euros and be prepared for food and various services to be costing more than in Czechia. Even though France is the centre of world fashion, non-luxury clothes are about the same price as they are at home. You don't have to carry a lot of cash with you, card payments are accepted practically everywhere and restaurant gratuities (or tips) are not expected as they are already included in the total price you pay.
Most motorways in France are tolled (you can expect about 6 euros per 100 km) and you will enter and exit through the toll gates each time you need to get on and off. The speed limit you can expect on the highway is up to 130 km/h, in the villages the classic 50 km/h applies, and outside the village you can drive up to 90 km/h. Be really cautious about your speed, because they do like to put speed control measures in quite a bit of places. And it goes without saying, not to go behind the wheel after drinking any alcohol. Legally, you have the allowance of having 0.5 grams per litre of alcohol in your blood, but we don't recommend it.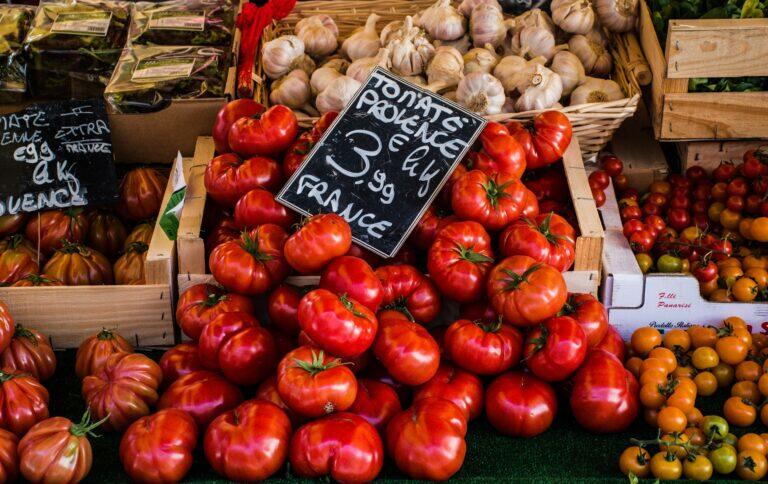 Beautiful beaches with nearby campsites
In the summer months and around the late Indian summer, the beautiful French seaside combined with lounging on the beach while eating good food is very tempting. We were most charmed by these places:
St. Tropez
Following in the footsteps of Le Gendarmes de St. Tropez, there lies the so-called Côte d'Azur, also known as the French Riviera. Swimming is an experience in itself here, but we would recommend going a little further from the city to the beach of Pampelone with your own towel. The crowds will find you here, but we have never had a problem finding a place on this 2 km stretch of sandy beaches. St. Tropez is a charming seaside town that lives through tourism, but retains its typical French glamour. About 100 meters from Pampelone Beach is the Les Eucalyptus caravan campsite. You will find everything you need in here, including the chance to wake up to a sea-front view.
Giens Peninsula
Near Hyeres lies the most southern town in southern Provence (still on the Côte d'Azur), the Giens Peninsula, home to the less crowded Almanarre Beach. We've seen flocks of flamingos not far from here with our very own eyes and it's not as busy that you would be swimming head to head here either. Right on the peninsula is Camping Olbia, a very quiet camp near the beaches.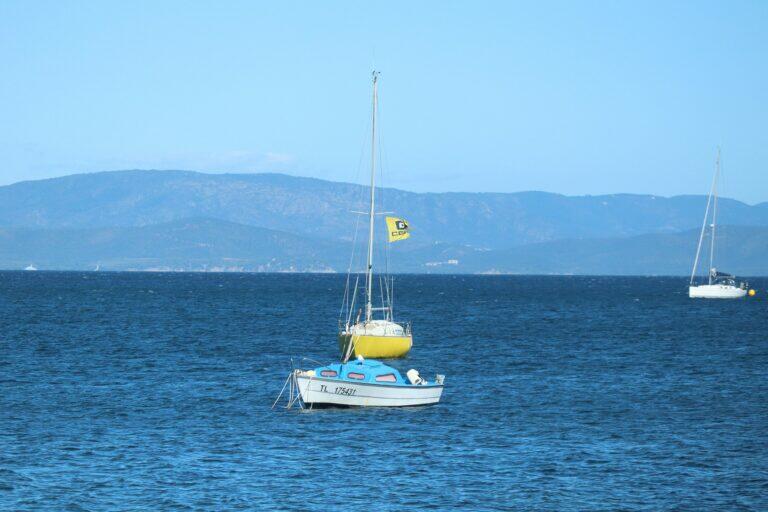 Historical monuments where you can stop without any problems
All history lovers will find something to their liking in France, wherever they go. Seemingly around every corner is a beautiful castle, chateau or a unique church. Many of them are prepared for an influx of not only your regular tourists, but also adventure hunters with caravans. That's why you will usually find stellplazes in their vicinity. We can recommend a visit to these historic places:
Mont Sant Michel
A much-visited monument not to be missed on your travels. On a small island / outskirt lies a medieval monastery surrounded by a village. Among other things, the architecture of the monastery actually inspired the appearance of The Lord of the Rings film adaptation. The fairy-tale atmosphere that Mont Saint Michel has is amplified by the fact that it is normally accessible only during low tide and several times a year the island is completely cut off from the mainland. You can stop at the Beauvoir Stellplatz, about 5 km from this monument, where you will have access to water, electricity and Wi-Fi.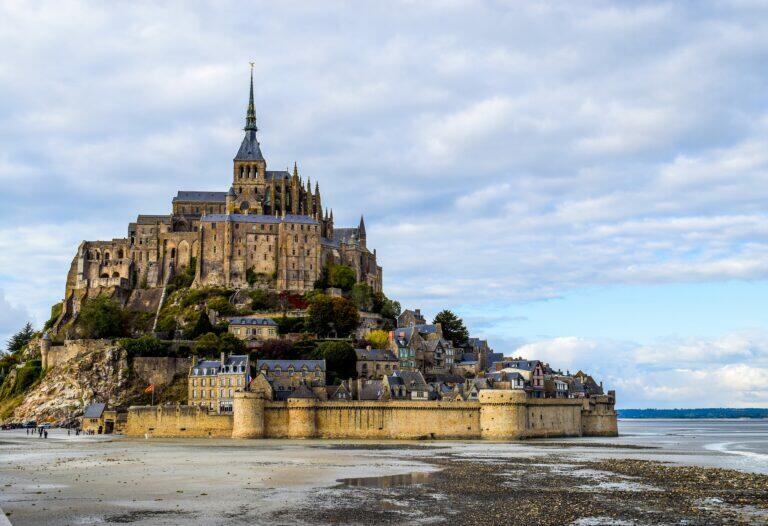 Lascaux Cave
From history right to prehistory! In the southwest of France, in the Dordogne region, is a world-famous cave complex, sometimes referred to as the Sistine Chapel of Prehistoric Art. Unfortunately, you cannot see the original paintings directly in the cave, but an extensive replica was built about 200m from the main entrance to the real Lascaux. An added bonus is the proximity to Motnignac village, where you can find a beautiful beach. You can stop either at the nearby Camping Le Vézère Périgord or at the Chemin des Amoureux ski slope, which is free but doesn't provide any added services.
Tours
A historic town on the Loire River is part of an area often called the 'Gardens of France'. Be sure to enjoy a walk in the city on the famous Vieux Tours area and visit Saint Gratien Cathedral. Then we'd recommend exploring the many castles located in the Loire Valley. There are plenty of Stellplatzes here, for example Tours in Voie de la Cissé, where parking is free and electricity and water are provided.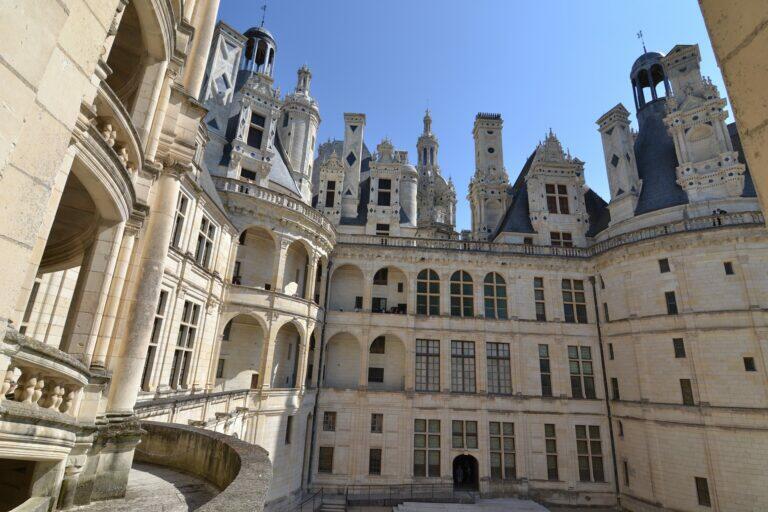 Skiing in the French Alps
A winter trip to France should definitely include some good skiing. In the parking lots near the slopes, you will come across parked caravans so there is no need to worry that someone will tell you off or you will be fined. We have tried and tested these ski resorts:
Alpe d'Huez
The south-facing slopes mean that the sun stays on the slopes for a very long time. This is great news as it makes it suitable for skiing for both experienced and complete beginners and don't be afraid to bring the kids too. This is our favourite resort as the prices here are a bit more reasonable than in other places in France. During the summer (but not until September this year), Alpe d'Huez is full of cycling fans as the Tour de France passes through here.
Tignes
An experience for more demanding and adventurous skiers or snowboarders is in the Savoy Alps. Although suitable for many fans of extreme winter sports, but you can enjoy it even if you go down the slopes in a casual fashion. For a little adrenaline, be sure to try the local toboggan run too.